Workshop

Reviews
Soviet firearms in 1/6 scale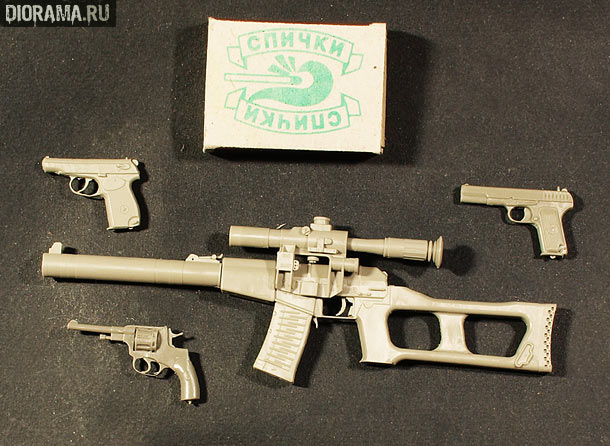 Unfortunately, this review is not translated yet. We hope, however, that photos can help you to get some idea of the subject.
You can also switch to Russian version and translate this article using online translators like BabelFish. In future, this review will be available in English.
Article Discussion (comments: 6)
27.02.12 [17:55]
Vik ( Москва )

Действительно достойные образцы.На ВСС есть еще один косяк- нет второй точки крепления ремня-видимо авторы не "разглядели " ее на фото.
01.03.12 [14:12]
ZLOY ( Москва )

Где то можно приобрести данное оружие?
02.03.12 [16:03]
ss504b ( Кировск Мурманской Губернии )

Приветствую!
Интересует вопрос приобретения ВСС в кол-ве штук 3-4.Способ,стоимость,сроки.
Спасибо за обзор.
02.03.12 [17:00]
SKL ( Москва )

31.03.15 [23:06]
troitskaya28 ( Москва )