Gallery

Training Grounds
It seems like you wasn't at Wagram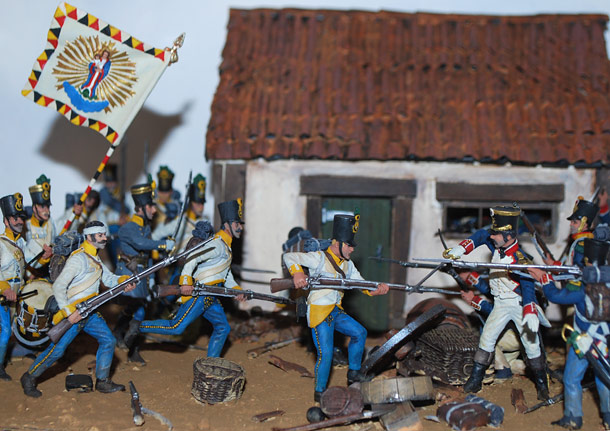 Figures by St.George's Cross, Il Freudo and Nemrod used. Building from MiniArt with some alterations. Acrylic paints.
Work Discussion (comments: 2)
06.03.14 [00:32]
Александр Паскаль ( Москва )

Задумка хорошая, а вот исполнение опять не очень... Ну вот к примеру: отвороты желтого сукна у венгров очень глухо перекрыты, без всякой тонировки. И блестят! Земля под ногами носит незаконченный вид. Ну и по мелочам...
P.S. Металлический бидон для молока