Gallery

Training Grounds
Frontline Love, May 1945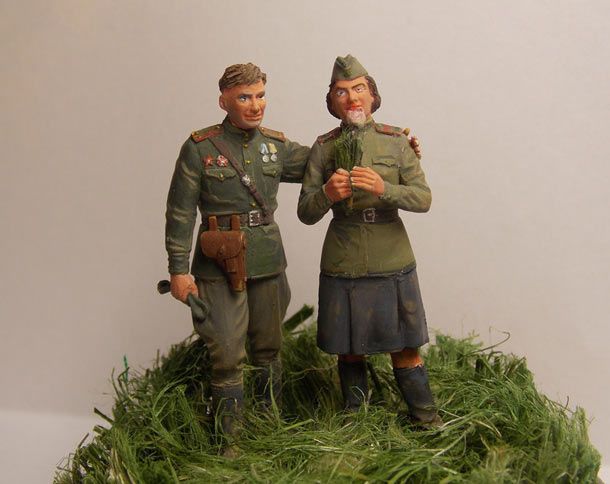 ICM pair of figures painted with tempera.
Work Discussion (comments: 1)
13.04.13 [16:34]
roman scherbakov ( Новосибирск )

Нужно поработать над аккуратностью окраски. На женщине: краска с сапог попала на ноги, краска с юбки попала на нижний край гимнастерки. Есть места на фигурках, где цвет с одного элемента попадает на другой. Нужно этого не допускать. А вот как волосы сделали мне очень понравилось.