Gallery

Training Grounds
The Last Hero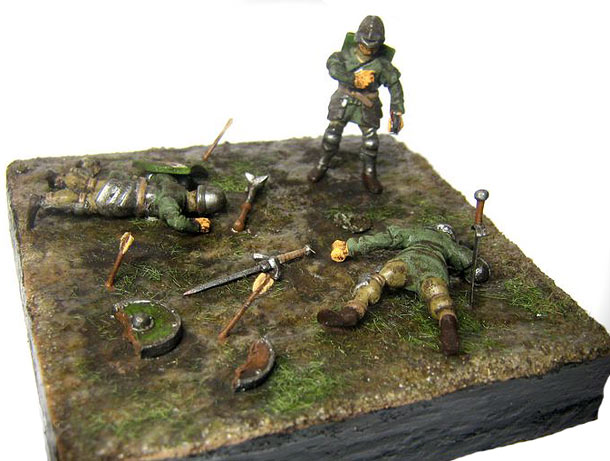 Irish home guard after battle with Brits. Slightly converted Zvezda figures, painted with acrylics.
Work Discussion (comments: 2)
20.07.10 [12:30]
Pacu ( Севастополь-Москва-Орехово-Зуево )

Понравилось. Два убитых на такой площади виньетки - это значит рубилово было страшное.
Плохо только что убитые как братья- близнецы- лежат в одинаковых позах.
Дальнейших успехов!