Gallery

Figures
Centurion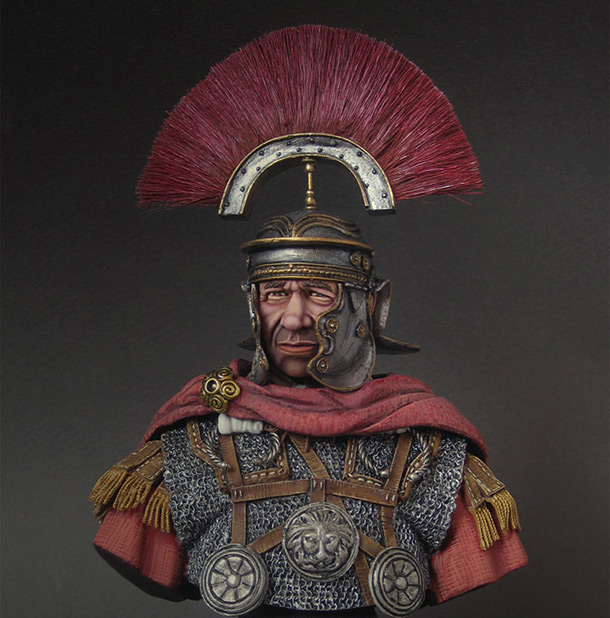 Bust by Andrea with modified comb made by natural bristles and some minor alterations. Tempera paints.
Work Discussion (comments: 3)
22.06.17 [16:32]
Александр Паскаль ( Москва )

Костя, задумка удалась на славу! Очень органично. Жду перьев

23.06.17 [12:55]
Laker ( Санкт-Петербург )

Великолепно! И щетина смотрится отлично. Хорошо подобран масштаб, органично. С перьями в этом плане будет тоже нелегко.