Gallery

Dioramas and Vignettes
Berlin 1946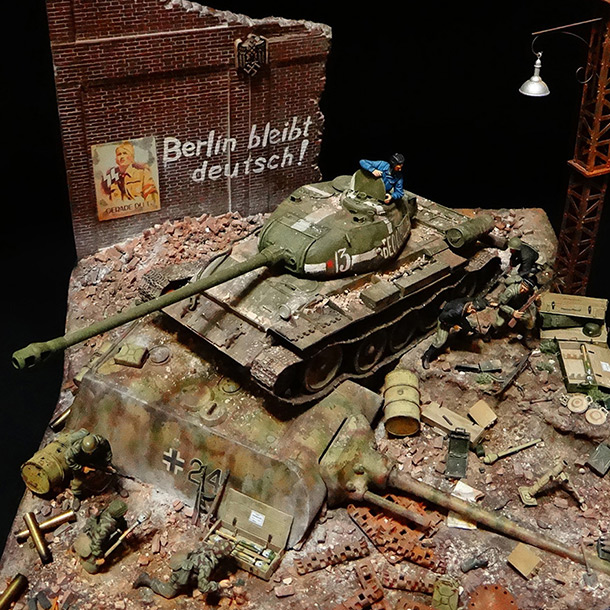 T-44 by Miniart and figures by MB and Dragon were used. Acrylic paints.
Work Discussion (comments: 3)
25.01.18 [19:36]
Александр Паскаль ( Москва )

Очень понравилась работа по композиции.

С Уважением, Александр.
02.02.18 [12:47]
Евген Семёнов ( Иркутск )

Классная диорама! Здоровенная же башня у этого "мауса" размером почти с т-44. Хорошо что фрицы не успели запустить их в серию...