Gallery

Dioramas and Vignettes
Aloha!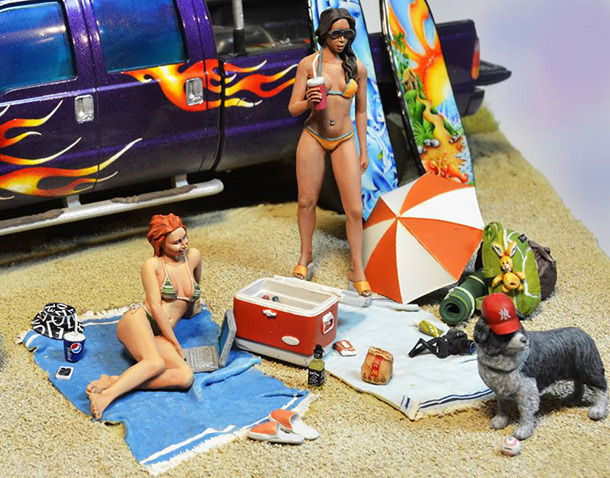 Joint work by A.Vityukhovsky (figures), V.Kaleynikov (model and accessories) and S.Kovalev (base). Kits by Meng and Stalingrad were used.
Work Discussion (comments: 3)
20.10.16 [10:52]
GOnZo ( г. Фастов )

Класно.
Не стандартная диорама, но классно.
Автомобиль супер, особенно языки пламени.
Отдельный + за мелочёвку на подставке и саму подставку.