Gallery

Dioramas and Vignettes
Finding the way. DAK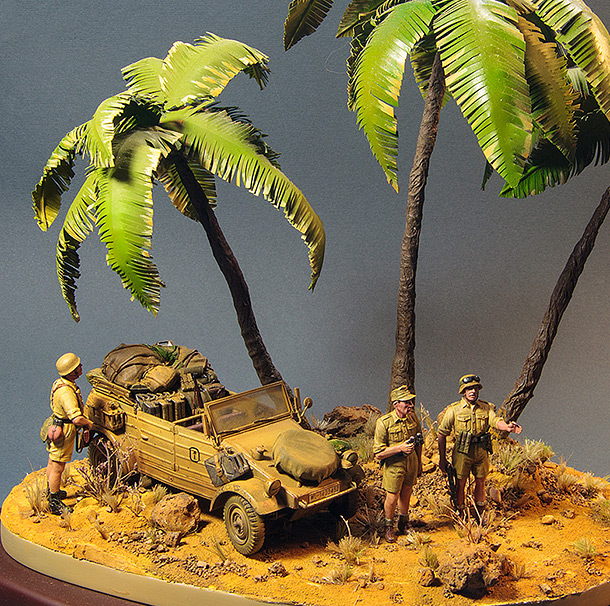 Kubelwagen by Tamiya and figures by Miniart on the self-made base. Vallejo, MIG and Tamiya paints.
Work Discussion (comments: 3)
07.11.15 [19:59]
redd ( Ростов-на-Дону )

Лаконичная работа, приятная на вид. А пальмы готовые или самоделки?
10.11.15 [16:25]
Peiper ( Москва )

Хорошая работа, но.. По моему, подобные пальмы есть в Тихоокеании, а в Серверной Африке они
совершенно
другие...