Gallery

Dioramas and Vignettes
«Bobik»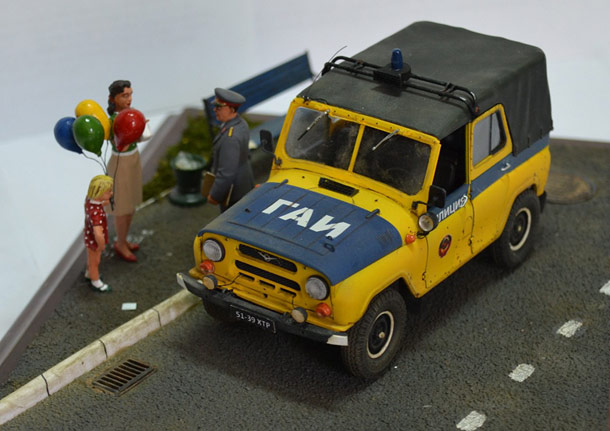 «Bobik» is a popular nickname of UAZ-469 4x4 car widely used by Militia and Army from Soviet era till nowadays. Model by Trumpeter and figures by MB and ICM used. Acrylic paints.
Work Discussion (comments: 3)
07.08.14 [21:54]
Langiron ( Москва )

Прошло время и я понял, что помню эту работу

, а значит виньетка запоминающаяся.
Запоздалый вопрос: почему приборная панель зелёная?