Gallery

Dioramas and Vignettes
Schwimmwagen Type 166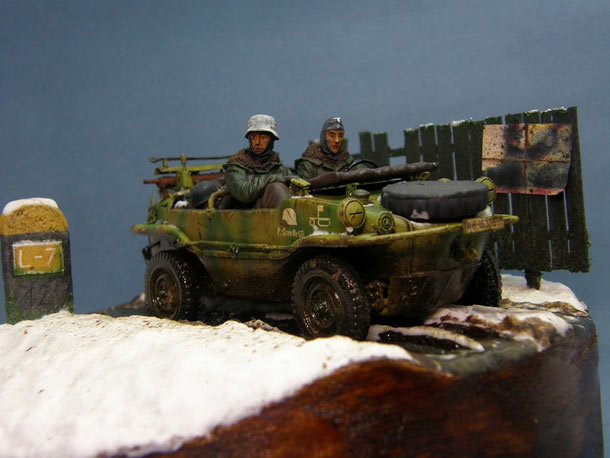 Tamiya model with crew by Evolution Miniatures. Acrylic and tempera paints, AK products used.
Work Discussion (comments: 2)
18.06.13 [12:07]
Александр Зеленков ( Красноярск )

На фото № 10 видно что не покрашены пуговицы и завязки на парках.
Машина из Гроссдойчланда, а фигурки в ССовских парках.
А так, в целом, неплохая работа.