Gallery

Dioramas and Vignettes
PzKpfw VI Ausf. B Koenigstiger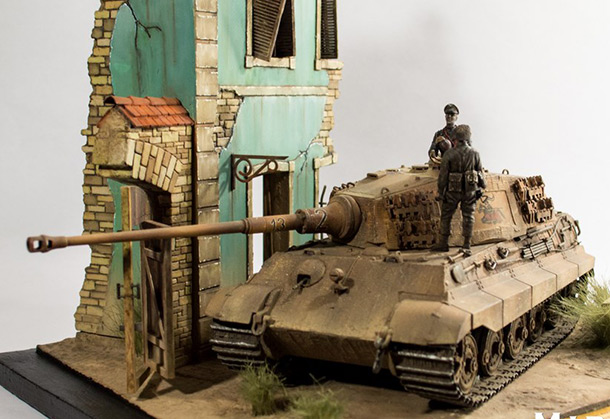 Model by Zvezda on the MiniArt base with DML figures added. Acrylic and oil paints.
Work Discussion (comments: 1)
23.12.16 [22:19]
Pedros ( г.Лобня )

А мне очень понравилось.И именно основание,по танкам не большой специалист.Все,кто сталкивался с этими наборами,знает какой это кошмар,ну уж точно не для начинающих.То что стройка затянулась не беда,главное интерес к любимому хобби не пропал.С уважением к чужому труду!